A Guide to Leveraging Sponsorships for Car Dealerships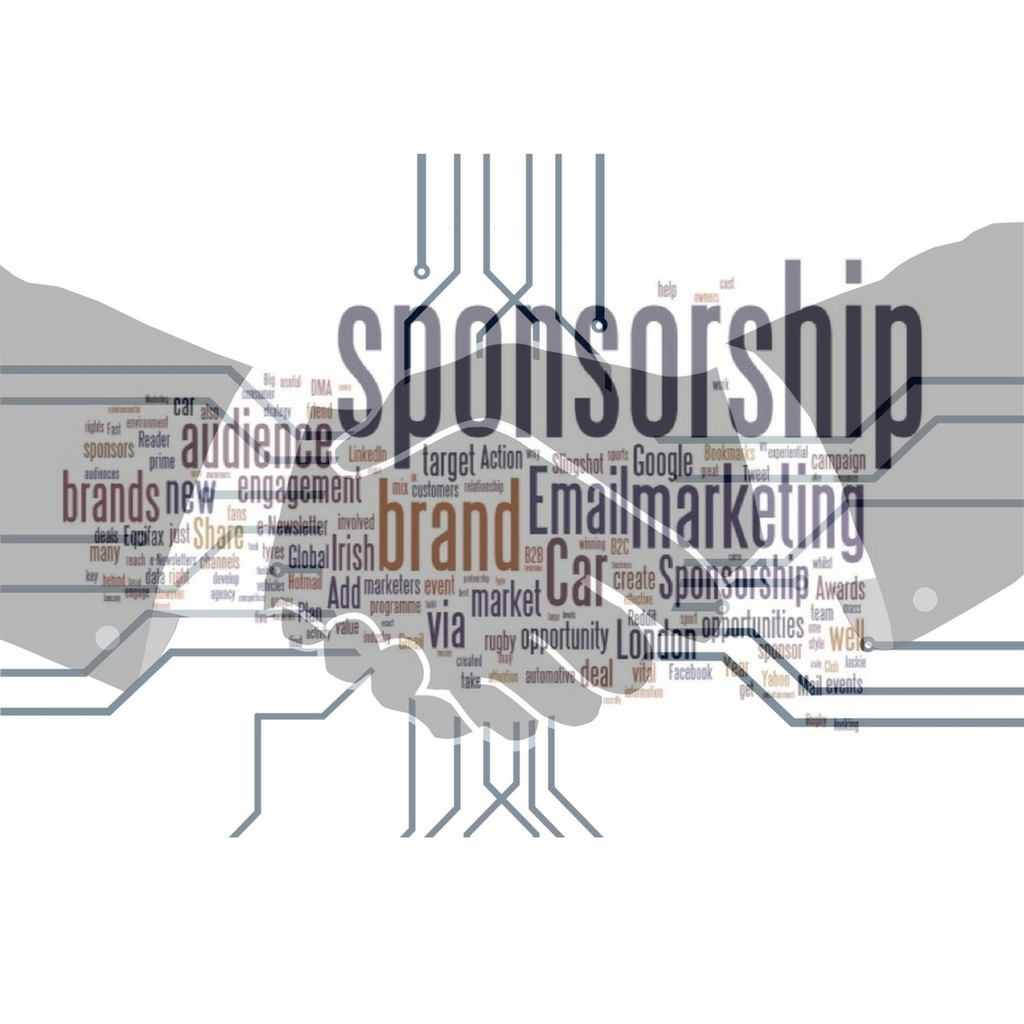 Every car dealership I've had the pleasure of working with has a sponsorship program of some kind. Whether it's supporting the local sports clubs, business and community events and organisations, charities and larger scale events and organisations, car dealerships are participators.
Although community-based sponsorships are concerned with good will and the "feel good factor", there is now a deeper understanding from both the 'sponsee' and the sponsor that a business needs to leverage the sponsorship to gain a return on investment. What transforms a good sponsorship into a great sponsorship is the ability to actively leverage the sponsorship to achieve business results. Sponsoring an event is part of your acquisition process and the core function is to move people in your target audiences to the next step to becoming a customer.
So how do you leverage your sponsorships?
 When your business sponsors an event or an organisation, you are partnering with the organiser or organisation to deliver a great outcome or experience for the fans, attendees, participants or clients. Together your aim is to deliver an outstanding experience through the sponsorship. Thinking this way can help you deliver a sponsorship experience that is memorable for the fans or participants, supports the organiser or organisation and grows your business.   A triple win!
Successful sponsorship leverage starts with a plan
Sponsorship is about way more than a transfer of funds and a logo. You want to know how it's going to drive your business forward.  You want to know what your objectives are and clearly communicate those to the business. You'll need to determine your key messages, campaigns, and processes for follow-up. All of this goes in the plan.
 Your sponsorship leverage plan should cover:
The objectives you intend to achieve with this sponsorship
The target markets to whom it's relevant
Your plan of activity – briefly list each planned initiative
Your measurement plan – how are your activities going to be measured and from what benchmarks?
Which internal stakeholders will be involved
Key messages
Follow up plan
Budget
 Leveraging your Sponsorship: Business Objectives
 This plan starts with your business objectives for the sponsorship. Apart from community participation and good will, what are you trying to achieve with the sponsorship?
Objectives such as:
grow the database
customer retention and loyalty
build SEO links
increase engagement in social media
drive traffic to your website and
increase understanding of your brand.
Budget for Leveraging Your Sponsorship
 Spending money on the sponsorship itself is only half the story, you need a budget to activate it. It's a bit like buying a car and then having no money left over to put petrol in the tank.  The amount you spend on activation correlates to how much you spent on the sponsorship. If your business purchases a high end, expensive sponsorship property, then you are going to need and want to spend more on leveraging it to reach return on your investment.
Get the team involved in leveraging your sponsorship
 An activated sponsorship is going to involve others in the business, such as sales staff, the marketing team and/or marketing agency, a subject matter expert for a speaking role, and senior management for hospitality. Delegate these responsibilities and make team members accountable for their part.  Importantly though, someone needs to be responsible for coordinating and pulling the whole thing together.
Follow up after your sponsorship leverage activity
 You may sell products and services at the events you sponsor or as a result of other sponsorship activations. You will make contacts and leads and you want to have a clear process for following up.  Plan how you want to follow up – one on one personalised follow up or targeted campaign follow up?  Whose job is this going to be? Time is critical here, follow up must happen on the first business day after the event.
You'll also want to make sure that any leads or contacts that become a sale after the event are registered as a result for the sponsorship. Have a process in place with your sales team so that they know what questions to ask and how to tag a sale to the sponsorship.
10 Ideas for Leveraging your sponsorship
 Include an interactive activity on site or at your stand that visitors can participate in for an email address.  A fun activity is often welcomed by the event organisers and popular with crowds. Plan how people are going to register and how you can collect the data.
Use ticket allocations to invite important customers as your guest to create deeper connections.
Organise a VIP experience with tickets, hospitality and "back stage experiences". Invite your customers to register to go into a draw for it.
A well-publicised register-to-win campaign will bring traffic to your point of sale at the event. It will also generate sales leads before the event as well as during it.
Distribute offers and samples at the event to encourage sales after the event.
Negotiate with the event organisers for a discount admission system. People who buy your product prior to the event and present proof of purchase can receive a discounted pass or free admission.
Enhance your SEO with Link Building. Your 'sponsee' should include links and appropriate 'anchor text' on their website to yours.
Blog about the sponsorship (and don't forget about the wrap-up post) and distribute your blog posts to your social media channels. In the case of Facebook and Instagram don't forget to boost.  Have your 'sponsee' post in their social media and tag you in their posts.  Ask your sponsor to promote your participation in the event in their social media.
Find a 'news angle' in your sponsorship and write a press release about it. Distribute to local media and share any story that is written about it on your website and in your social media.
Build these "value-adds" into the event:
A bag or coat check
Preferred parking for your customers
A VIP lounge for your VIPs
Express lane entry for customers
Luxury rest rooms for retirees
Run a people's choice award
A printed map of the event area or a guide to the event/activity
Finally, if you are not sure how to leverage your sponsorship, be upfront about it and talk to the event organisers or the organisation you are sponsoring. They may be able to tell you what they have seen that worked well and help you come up with an idea that will add value to the event and your sponsorship. If you have a specific idea but you're not sure if it will be allowed, ask to have it included in your sponsorship agreement.
Need help leveraging your sponsorships or have some sponsorship leverage stories to share? Please, get in contact with us.