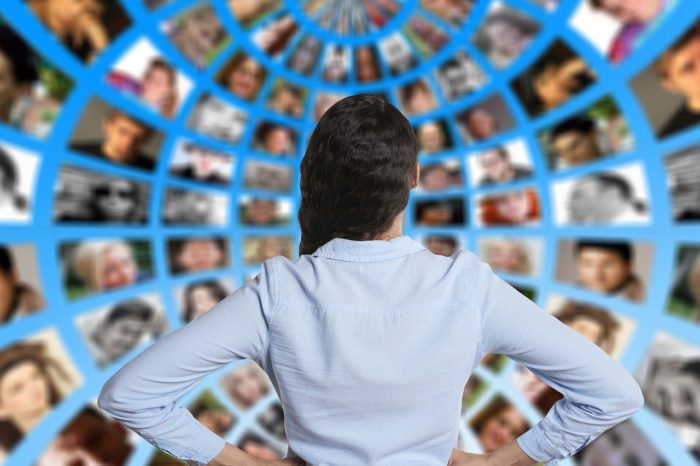 How Facebook Analytics Can Add Value to Your Business
Probably, you're already using Google Analytics and maybe another analytics or data intelligence platform too.  So, why would you want add Facebook's analytics platform to the mix? My simple answer is because it is so useful! But, I will explain.
Facebook calls it "people first analytics for an Omni-Channel World" –  Phew! What does that even mean? Facebook is saying that it recognises that people interact with a business across different channels and, rather than measuring people in silos, it's analytics platform can measure people's behaviour across many different channels – focusing on the person rather than the channel.
If you're putting a whole heap of time and resources into your Facebook Page for example, you'd like to see what impact that's having on the customer journey, right? Who interacts with your Facebook Page and then purchases a product from your website or books a service with you or takes some other meaningful action on your website?  Facebook's analytics platform shows the detail of the customer journey across channels including single or multiple Facebook Pages, advertising accounts, messenger, your app and your website.
The 'people first' part is also dig at Google Analytics. In fact, Facebook promoted its analytics platform with the tag line "measure people not cookies".  Google tracks page visitors by cookies so if someone visits a page on a laptop and later on a mobile device, it counts twice. Facebook, however, tracks visitors by user ID and therefore can follow a person across devices and channels. Of course, the data is aggregated and anonymous in the same way as Google Analytics data is and like Google Analytics, Facebook Analytics is free.
5 Ways Facebook Analytics Can Add Value to Your Business
You can track the results from organic and paid marketing across multiple devices and sessions, not just the last attribution results such as click through rate on an ad that you see in your Ad Manager metrics. This is helpful for reporting ROI and for optimising campaigns.
Measure the impact of marketing campaigns and other marketing actions you take in your business over time (using Cohort analysis). Facebook defines cohorts as a group of people who perform a certain action and then take another action during a specific time period such as view content and make a purchase. This is helpful for creating retargeting campaigns and building a better understanding of the characteristics of these customers with the aim of increasing the number of people in the cohort.
See a visual display of your funnels to better understand customer drop off points and take actions to improve conversions. You can set up customised funnels based on actions people take – such as engage with a post on your page, visit your product pages, make a purchase –  and you can use Facebook's pre-built funnels (automated based on actions you are tracking) that can identify new and different pathways that you didn't know about.
Set goals and track your performance against the goal. This is a great one for tracking revenue or a specific action that people take on your site that is important to your business. In your dashboard, you can set up a goal line that quickly shows your performance against your target.
Build valuable audience segments via analytics to use in advertising either as a custom audience or lookalike audience. One of the advantages of doing this in analytics is that you will see how many people are in your target audience and if your audiences are large enough, you can build audiences based off very specific parameters including value, frequency and many others.
Isn't Facebook Analytics Challenging to Set up, Use and Understand?
Actually, it's pretty simple and has been made more simple with the recent updates. Like the Australian Garden Orb Spider, it looks more scary than it is. To get the most from your Facebook Analytics, however, you are going to need to have the Facebook Pixel installed on your website, along with standard events tracking. Your events tracking (tracking the meaningful actions visitors take on your site) will be complimented by Facebook's automatic page view and microdata tracking.
Installing the Pixel is simple to do – if you're a WordPress user, then there are some great plugins that automate the process.  For other platforms, Facebook has integrations. For custom sites, then it may be best to have your developer install the pixel and standard event code for you.
Facebook Analytics Training
With our latest training course, we can help you to set up, use and understand Facebook Analytics. The training is practical, where we show you step by step how to set up your analytics and how to interpret the data for your business. As with all our training, we set you an implementation task each week, so that you are getting the most out of the training and most importantly, getting stuff done!
Here's the link to learn more about the training and to register