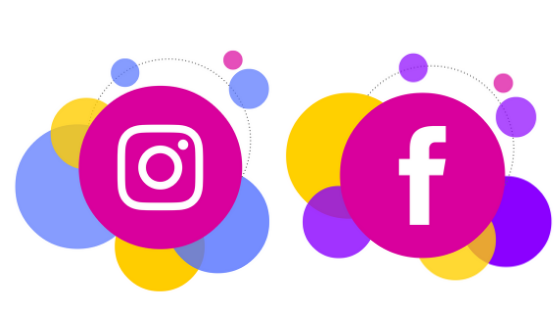 Tracking Instagram Through Facebook Analytics
Until now, Facebook Analytics has allowed you to track people across your online platforms – including your Facebook Page, your apps, your Facebook ads and your website (via the Facebook Pixel). Now it includes Instagram!
Still in Beta but available by request, you'll be able to include Instagram as one of the channels where you can track behaviour across channels to understand more about the ROI of using it for your business, build out funnels, and create segments of audiences for targeted advertising.
You'll be able to…
Discover whether people who comment on or like Instagram posts have higher retention rates.
Compare the lifetime value of people who interact with your Instagram account to those who don't.
Create segments: e.g., all the people who commented on one of your posts—and analyse the value they bring to your business.
Understand how your Instagram audience overlaps with the people downloading your app, or visiting your website, or even engaging with your Facebook Page.
Here's an example of what a funnel with Instagram would look like in Facebook Analytics.
The funnel starts with people navigating to your stories, then stories impressions, then swipe up action on your story by how many people in all your channels to provide you with a percentage.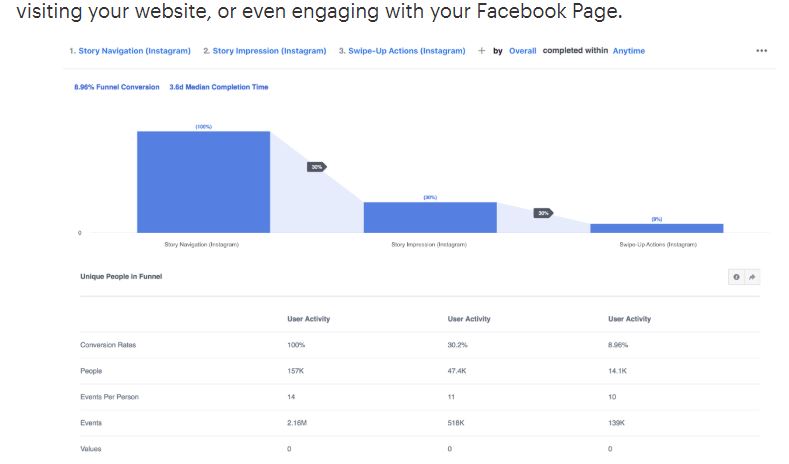 Also in Beta, is Advanced Page Analytics which allows you to see the actions people took on your  Facebook Business Page, rather than the overview that has been available to date.
This means you will be able to see people who like/unlike, follow/unfollow etc. and create segments for advertising or analysis.
Facebook is just rolling out these features now, so if you want in early you will need to request access. You can do that here