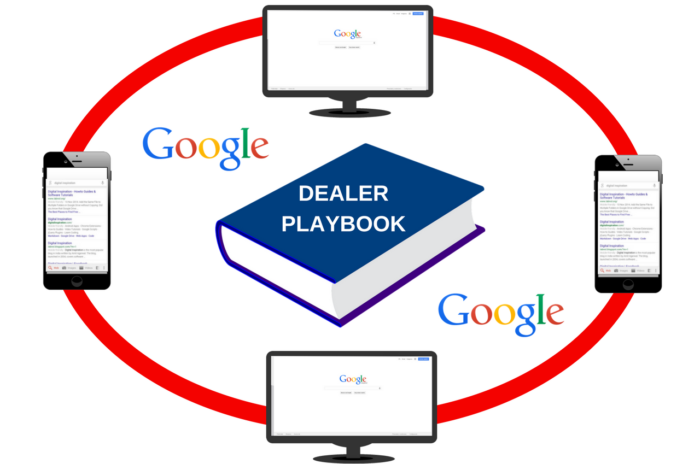 The First-Ever Google Dealer Playbook Previewed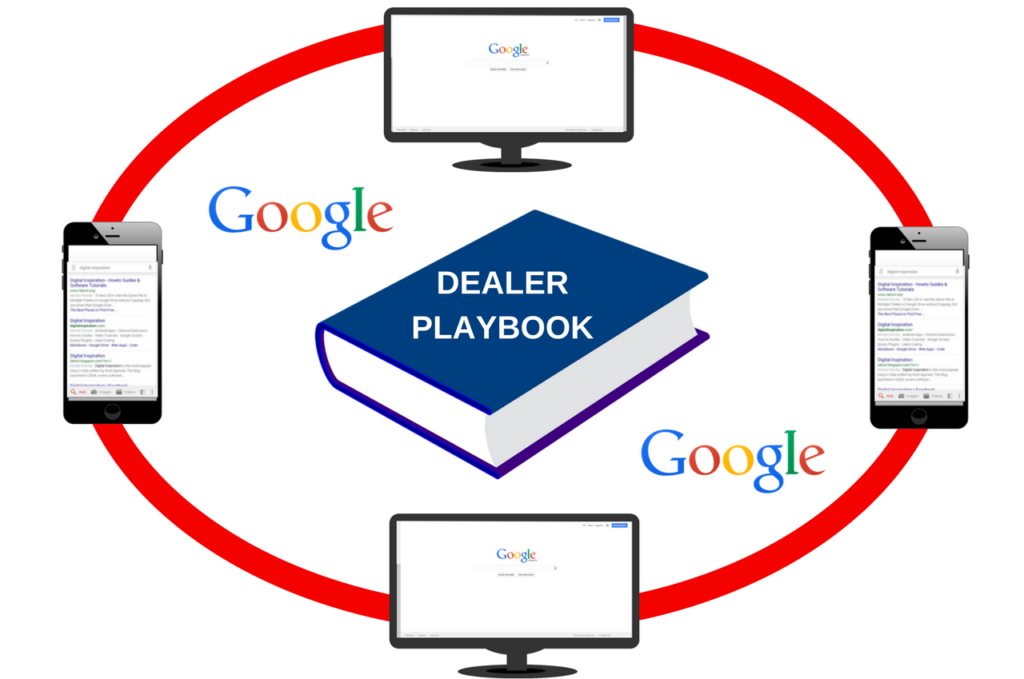 I've been reading a lot about the new Google Dealer Playbook, described as a must know for dealership marketers and their agencies. The Playbook was previewed at the Digital Dealer Conference and Expo in Las Vegas in September and was written specifically to help dealerships to use Google to grow their businesses. As yet, it doesn't seem to be available here but there is plenty of published info about it that provide some insights into what we can expect.

The Google Dealer Playbook sets out the opportunities in an easy-to-understand 4 levels from fundamentals to growth levers.
Foundation Fundamentals covers website experience (for the visitor) and basic paid search advertising. For example, Google says consumers expect mobile sites to open within three seconds. But the average load time for sites on mobile devices is 22 seconds.
Brilliant Basics focuses on video and display advertising, as well as optimising paid search campaigns for better performance.
Today's Differentiators is strategies to stand out from the crowd, and
Future Growth Levers is about connecting with data to learn more about potential customers and leverage the knowledge to increase sales.
Micro-Moments
The Google Dealer Playbook focuses on what Google calls the Micro-moments – the time people spend on line building up to a purchase. You may have heard me say that for larger purchases we don't 'see then buy'.  We do research searches and we do intend-to-buy searches.  A dealership's search marketing strategy needs to cover both research and buyer intent with a combination of paid search and organic search across images, video and text.
The majority of micro-moment searches happen on a mobile phone. Google sets it out in the following way :


Google found that the first brand searched is the same brand purchased only 22% of the time and has identified ways in which the shopper can be influenced during the 'micro moments':
Which-car-is-best – these moments are most influenced by video reviews.
Is-it-right-for-me moments – photos and video that shows test drives, walk-throughs and features and benefits are most influential.
Can-I-afford-it – these moments are influenced by list prices being accessible on mobile phones, as well as the estimated value of their current car as a trade-in.
Where-should-I-buy moments – Google reports that search interest for "car dealerships near me" has doubled in the past year. Where, when and what are the most common search terms in these moments. Search interest for inventory, to find if the right car is in stock, is growing more than four times faster than overall auto search interest. These are the searches that are happening on mobile phones.
Am-I-getting-a-deal moments – the top action performed at a dealership on a mobile phone is checking prices to make sure the deal is right.
3 strategies for making the most of the micro-moments according to Google
Being there: try to do what the car buyer is doing online for your dealership, using your mobile phone. Is your dealership present in the micro moments?
Be useful: have the information accessible that people are looking for, such as estimated value of trade-in, product prices and inventory, or find your dealerships hours and location.
Be quick – we are impatient on a mobile. Be sure your website loads fast.
I'm told that the Google Dealer Playbook expands on the question 'How to best use Google?' and is based on Google's research on micro-moments. I'll be sure to post a summary of it as soon as I get my hands on it.