Get the Most Out Of Your Popular Facebook Posts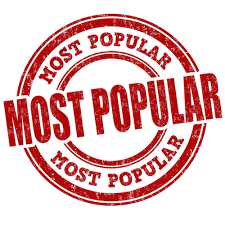 For any marketer there's a real thrill when one of your Facebook posts or ads "goes viral".  Realistically for many of us, the definition of going viral means getting a popular Facebook post performing better than usual with a good number of shares, comments and likes. And when a post really goes off….  well it feels like Christmas!
Re-Use Your Most Popular Facebook Posts
There is a way to re-use those posts that perform so well and keep the social proof or engagement with the post when you re-use it.  The advantage of doing this is that Facebook has a relevancy score. It's a bit like your Google Adwords quality score. When people interact with your ad, the relevancy score goes up and the higher your relevancy score, the more Facebook likes your ad.  Facebook is going to prefer your ad over others with lower quality score which translates to better results for your campaign.
When would you re-use a popular Facebook Post?
Say your organic post gets a load of comments and likes, you can re-use it as an ad while not losing the post engagement.
If you ran a campaign a while back that included ad creative that got plenty of social engagement, you can re-run this ad creative again, keeping the engagement with it.
How Do You Re-Use your Popular Facebook Posts?
To start with, you want to be using Facebook Business Manager. From the main menu, choose "page posts" from within the "create and manage" menu.
                                                                                    ↓

From here, you can choose which post or ad creative you want to re-use as a post or an ad.
Choose between published posts or ads posts and you will go to the screen with a list of all your published posts or ads posts.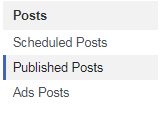 Next step is to identify the Facebook post identification number. Click into your post and you will see the ID number at the top of the page. In my example, it's the number I've put the thick black line through 🙂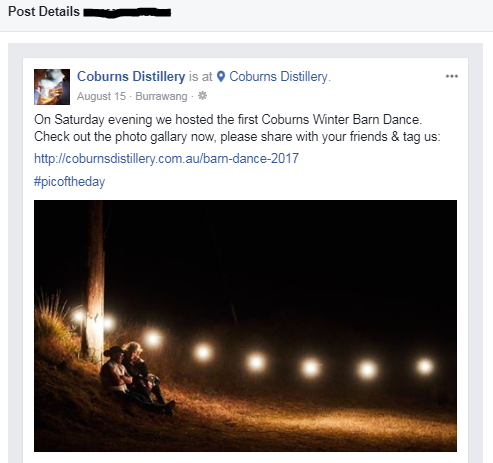 Now when you create your ad campaign, at the ad stage rather than "create new" creative, you choose "use existing post".                                                          

Next step is to insert the product ID number of your popular post.
Enter your popular post ID number and click on 'submit'.  You'll see your popular post show in the preview field along with the social engagement.
That's all there is to it. Give it a try, yourself.