Facebook Marketplace to be Included in Ad Placement Options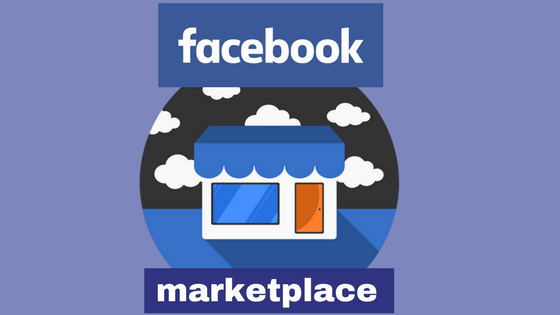 At last! Well, soon… We've been waiting for Facebook Marketplace to become more business friendly and hopefully this is a first step. Facebook Marketplace will be included in the ad placement options.
So, what exactly is Facebook Marketplace?
It's Facebook's answer to Gumtree.
Basically it's local classifieds where Facebook users can buy and sell stuff.
At no cost, sellers can post an item for sale. Buyers can search for items to purchase within their locality and then it's a consumer to consumer (c2c) transaction.
Up until now, business haven't been actively shut out of Facebook Marketplace, but for SMBs with sales teams the process has been labour intensive because it's set up for consumer to consumer sales. This fact doesn't change with the addition of Facebook Marketplace to ad placement options.  It's not about making it easier for businesses to sell products in Marketplace or to promote the free ads you have created there. The change is that for the ads you are currently running in the Newsfeed, you can also run in Facebook Marketplace.
So, what is Facebook Marketplace going to be good for?
Well, Marketplace is about conversion and transaction, so I'm hedging my bet that conversion type ads for products are going to do best.
How do you use this placement?
It's being rolled out gradually and there's no word as to when it will be available globally. But when it is, you will see it at the Ad Set level in Edit Placements.
You can only use Facebook Marketplace placement for ads with the objective of traffic, conversions or catalogue sales. No other objectives provide Marketplace as a placement option.
To use the traffic or conversions objective and the Marketplace placement, you will  need to have a "shop now" button on your Facebook Page.
To do that click on "add a call to action" on your cover page and select "shop now" from the drop down.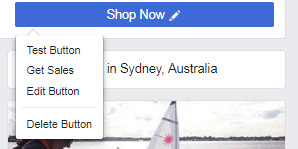 Can I just run my ads in Facebook Marketplace?
No. You can't select just to have your ad running in Marketplace – it's not available as a placement in itself. You will need to choose Newsfeed placement as well as Marketplace placement. If you choose automatic placement, then Facebook says it will include Marketplace and will "show your ads in the placement most likely to drive campaign results at the lowest cost".
What are my creative choices for Facebook Marketplace?
The creative choices for Marketplace ads are single image or carousel format (no video) and the image sizes are the same as for the Newsfeed placement. You can't crop or use unique creative for Marketplace.
How will I track conversions in Facebook Marketplace?
You will be able to track conversions from your ad in Marketplace with the pixel installed on your website. To check performance of your placement in your ads reporting, go to 'breakdown' in your ad report and select 'placement'. This will give you the information about how the ad performed in the various placements so you can compare your results.
When Facebook Marketplace becomes available should you use it?
If you sell products, then it's certainly worth testing, measuring, refining and testing.
What's your view of this update?