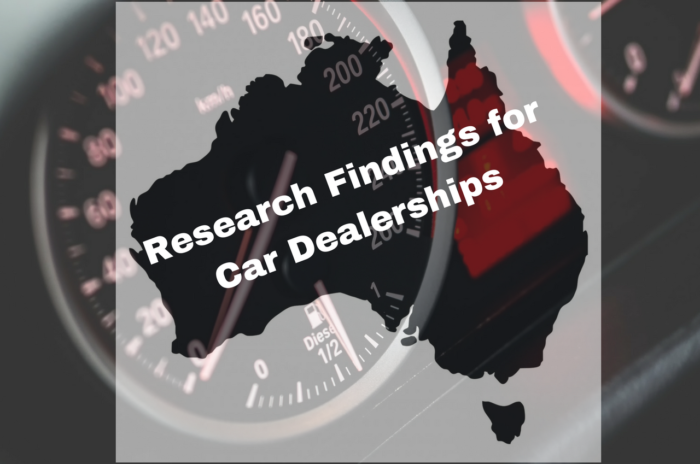 Car Buying Research and the Opportunity for Dealerships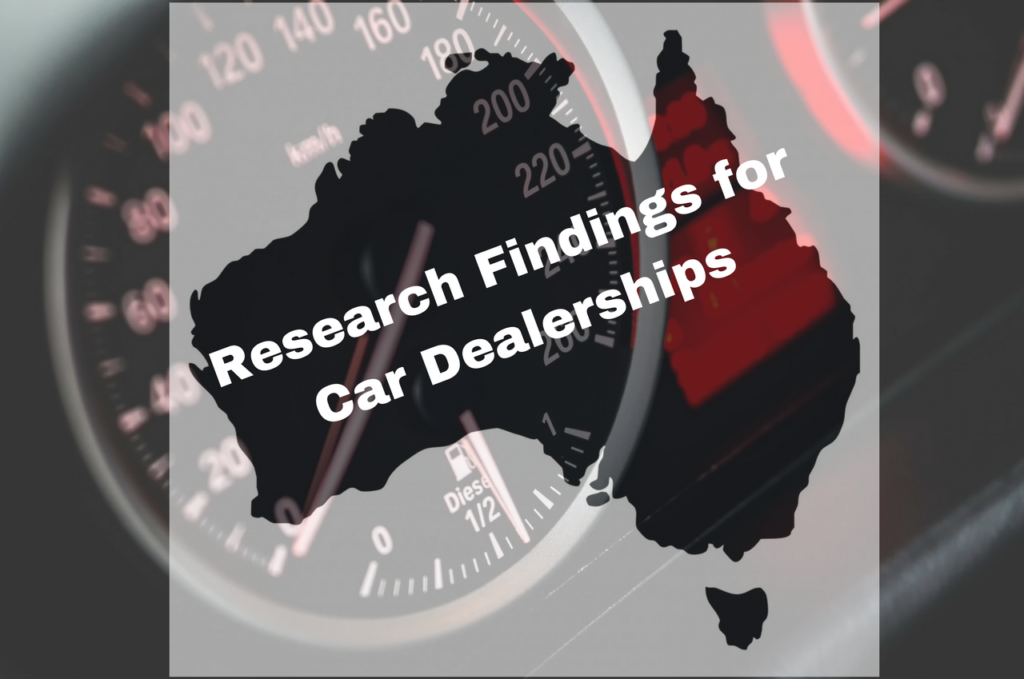 On average only 30% of car buyers remain loyal to the dealership where they purchased their car. 70% move on!
I learnt this, along with a heap of other interesting info at the recent Automotive Marketing Summit, organised by Mumbrella in Sydney.  There was plenty to report from the Summit – here's my summary of some of the car buying research findings of interest for dealerships.
Ben Sullivan from research firm Potentiate gave a great presentation of current car buying research on Australian's relationship with their car, manufacturers and dealerships.
Car Buying Research – Question 1: How old are our cars and when do we replace them?
Average vehicle age is almost 10 years
Average UTE age is 10.5 years
Average car age at replacement is 8.1 years
Average car age replacement for new cars is 6.4 years
Average age replacement for second hand is 11.1 years
Car Buying Research – Question 2:  How many people own a car?
Contrary to media reports that less people are interested in owning a car and the rise of ride sharing services, the average number of cars per 1000 people continues to rise.
1 million cars sold Australia-wide every year
40 people in 1000 buy a new car in any one year
Average is 2 cars per household and they are most likely to be 2 different brands
45% of owners are over 50 years
20% of them buy small cars
Car Buying Research – Question 3:  How far up the research ladder are dealerships?
As we know, information online influences car buyers and the car buying research process. Ipos Research from 2014 tells us that the majority of car buyers visit the dealership at the end of their car buying journey. In the recent research the number of people visiting a dealership at the end of their car buying journey has increased.
The average purchase period is 6 months
45% of buyers actively consider only 2 different cars
Two thirds of people visit just one dealership and that is for the purpose of executing the purchase. For dealerships, that means that in the majority of cases, when people turn up to the dealership, they are going to buy a car.
Women influence 85% of all car purchases
Women prefer new over used cars
Car Buying Research – Question 4: Where does the money come from for a car purchase?
Half the cars sold last year were paid for by the buyers "own money"
whereas
30% were financed by the dealership
Ben also talked about a topic many of us know well –  the continuing rise of the SUV in Australia
Small cars now under 20% of the market and there has been massive growth in SUV market.
Buyers of SUV are women and over half are over 50 years old
Car Buying Research – Question 5: What about the loyalty of car buying Australians to the dealerships that sold them the car?
On average only 30% of car buyers remain loyal while 70% move on!
Dealerships can do something about this by getting closer to their data and communicating relevant messages to database segments based on an understanding of what those segments are trying to do.
A KPMG study found that only 30% of automotive businesses use the data that they have (eg sales data, CRM data, vehicle data).  Dealerships need to get to know the people on the database well and turn that data into value.
Having a data strategy and a single view of the customer is the best way to start the process for increasing customer loyalty.
How is your dealership going about getting to know your customers better?
For more info on how we can help you get the best out of your customer database, please contact info@drivemorebusiness.com.au or visit www.bethpowell.com.au